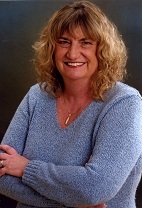 Welcome!
Kim Ehn Jones is a psychic in San Diego who has been doing readings for over twenty years. She combines a variety of methods to provide accurate, specific, and detailed readings of past, present, and future events. Through her personal readings, Kim encourages her clients in tapping into their own inner strength and wisdom.
Kim has always been able to tune in to people to provide clear, positive guidance. Her readings are detailed; she is able to predict outcomes and assist clients in changing their paths to meet their objectives in relationships, family life, health, and career.
In addition to counseling and tarot readings, she is a certified hypnotherapist, and is able to psychically recall and provide detailed accountings of past lives and events.
Kim enjoys teaching metaphysics, and writing on co-creating reality with Spirit. To find out more about her views and teachings on these subjects, visit her blog.
Kim is available for readings via phone or in person, as well as for parties and events.
By appointment only. No walk-ins